Belt and Road: una visione cinese dell'integrazione globale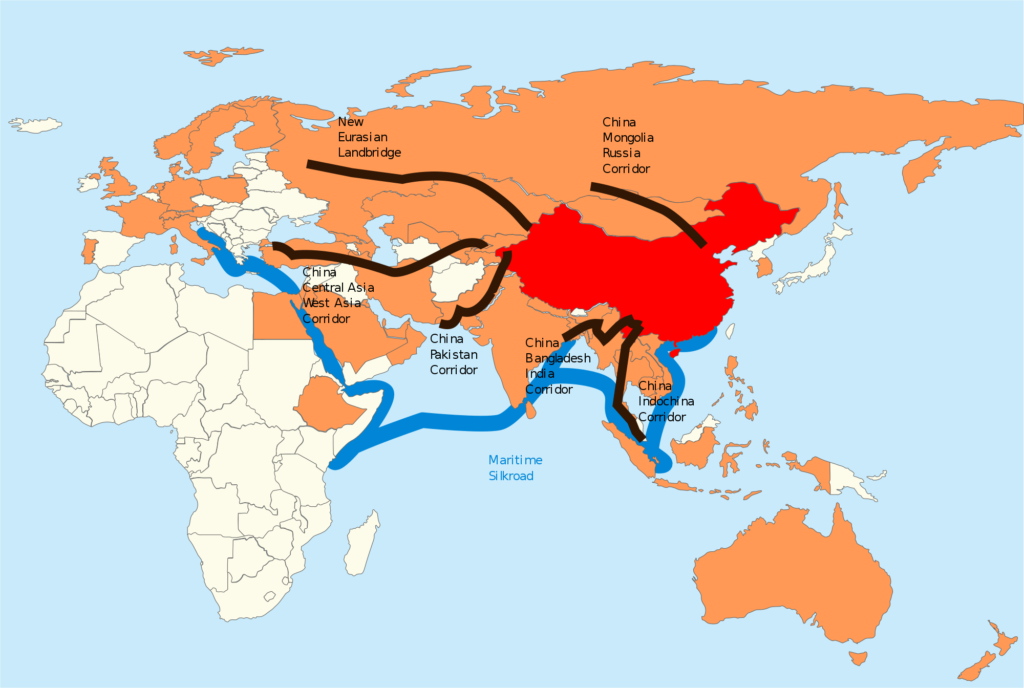 Le capacità e le ambizioni della Cina sono grandi, lo dimostra l'iniziativa cinese Belt and Road (BRI), la quale, non è solo una lista di progetti infrastrutturali che collegano la Cina occidentale con l'Asia centrale e l'Europa, detta la "cintura economica della nuova via della seta" e la Cina meridionale con l'Asia meridionale, l'Africa e il Medio Oriente soprannominata la "nuova via della seta marittima" (vedi figura). Ma una vera e propria strategia, che mira a promuovere l'integrazione economica e politica del Paese, estendendo gradualmente l'influenza economica e politica della Cina. Gran parte dello sviluppo sarà affidato a società di ingegneria cinesi e verrà finanziato dal sistema bancario cinese, dichiarato per essere poco trasparente, dalla Development Bank e dalla Exim Bank. La BRI è un'alternativa al modello di integrazione economica, guidato dagli Stati Uniti nel secondo dopoguerra, attraverso accordi commerciali e di investimento. Ma la differenza chiave è che, mentre il sistema statunitense è governato da regole e accordi multilaterali, la BRI si basa sulle relazioni bilaterali della Cina con i suoi partner, in cui le sue collaborazioni sono sempre a suo vantaggio.
Di seguito l'ultima nota settimanale del nostro ufficio di Milano.
Panoramica Macro
Belt and Road: una visione cinese dell'integrazione globale
Swiss equity market: investimento di valore
L'Intelligenza Artificiale nel settore energetico